Shipping costs
The specific shippingcost calculationis are only available if you have somethingin your basket.
1. PRICES & SHIPPING:
The prices are ex works, excluding shipping and transport costs. The prices include the legal VAT.

2. We always send insured by the Austrian Post or DPD.
The standard delivery time for Austria is 24, for EU countries 3 days. Non-EU states 7 days.
Pick up is always available by appointment at the company headquarters.

3. Deliveries outside the EU, SWITZERLAND, LICHTENSTEIN, RUSSIA, SERBIA:
These deliveries are export goods and are therefore exempt from VAT. (20%) free.

4. Shipping charge and free home delivery
Shipping charge and value of free home delivery is addicted to the delivery land and weight.
You can see these values in your basket or in your order window.

5. Payment methods:
Payment only by advance payment: bank transfer, credit card or Pay Pal.

Account information:
SPORTHANDEL JAKUBEC & PARTNER KG
SPARKASSE ST. PÖLTEN
IBAN: AT102025600500003025
BIC: SPSPAT21

 

When paying with VISA or MASTERCARD, we need the card number, valid dates and the CVV code.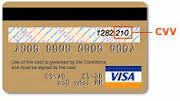 When paying with PAYPALwe will provide a PayPal Link available. Extra charges for Pay Pal 1,6% off invoic total.
SWISS BANK TRANSFER: Only EU STANDARD TRANSFER (NO SEPA COUNTRY)! For SEPA TRANSFER - Extra charges Euro 8,00 (NO SEPA COUNTRY)!

6. After payment of the goods ordered will be delivered immediately.
We reserve the right to make a partial delivery, it seems advantageous for a speedy settlement.

7. Special Cargo
Requested by our customers special dispatch forms, such as TNT overnight express should be calculated using local supplement.

8. Returning goods:
We urge you to take notice that Retourlieferungen can only be accepted if they were freed by the shipper.
Shipping cost calculator
The estimated shipping costs can only be used if the basket is not empty.